We Service the Automotive Hi-Performance Aftermarket and Industry!
TECH LINE COATINGS, manufacturers coatings for a variety of industrial, commercial, and automotive high-performance applications.
Aerospace Coating Technology
We bring the advantages of aerospace coating technology to the industry and the automotive aftermarket. Rather than simply utilize existing coatings, as many companies have, Tech Line has modified formulas and created new ones to fit the specific needs of the industries they serve.
Over 1,000 Application Centers Worldwide…
If you would like to locate a Tech Line Approved Applicator in your area call our sales office at 865-773-0599 or email [email protected] for more information.
TECH LINE COATINGS can produce customer-specific products where a unique formulation is desired. Private labeling is also possible, where marketing and volume are favorable.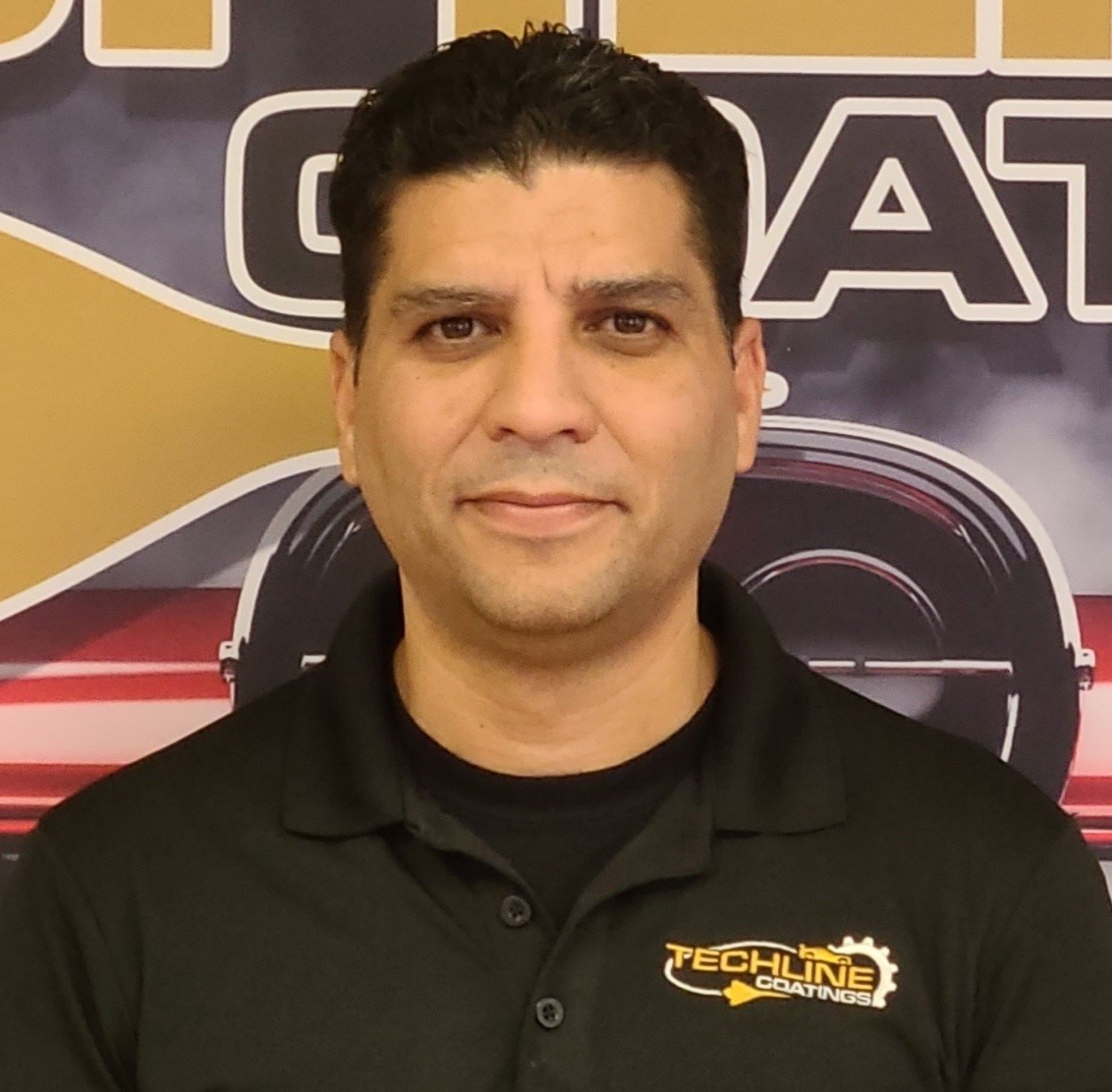 Abe Morales Sr
President / CEO, Tech Line Coatings Industries, Inc., Rutledge, TN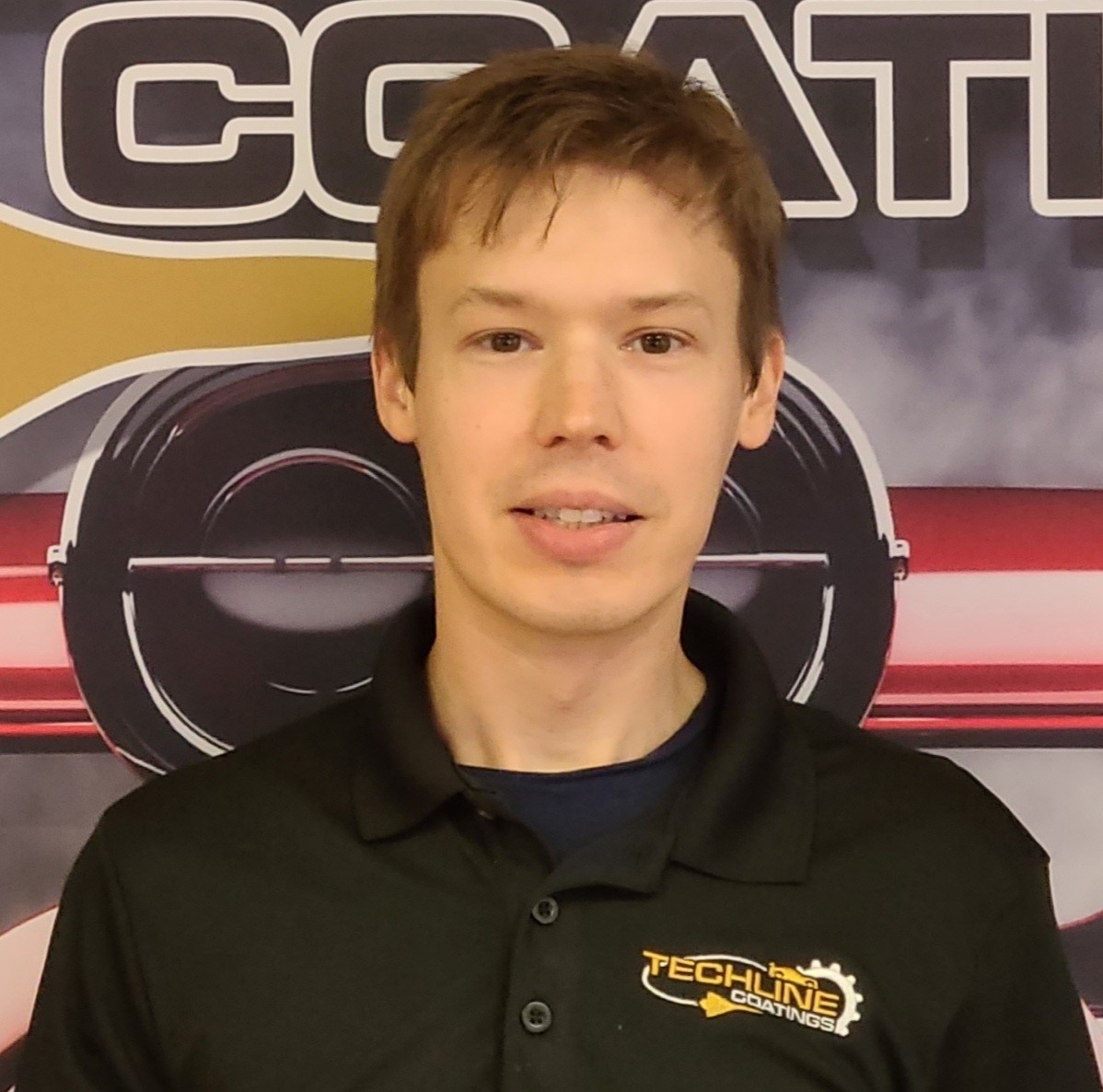 Alex Kercinik
Director Of Operation, Rutledge, TN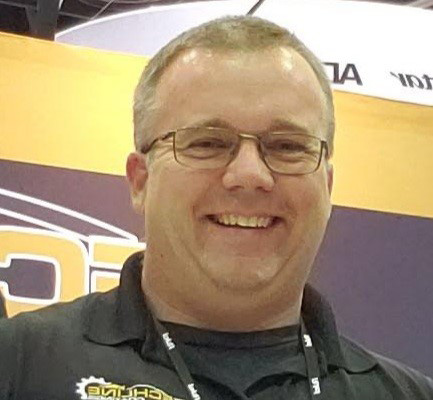 Jason Arbogast
NV Operations Manager, Tech Line Coatings Industries, Inc., Pahrump, NV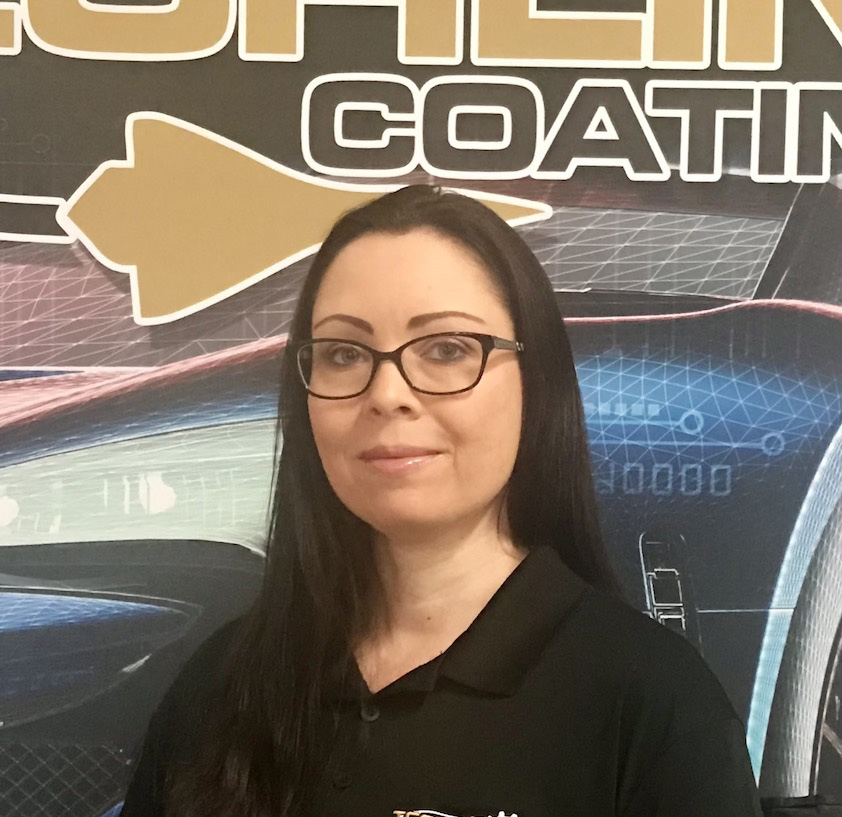 Stacy Arbogast
Sales/Marketing/Social Media, Pahrump, NV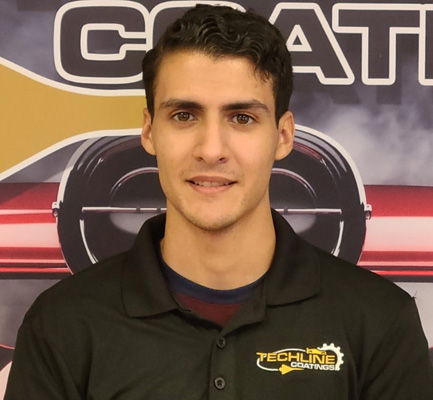 Junior Morales
Sales/Shipping, Rutledge, TN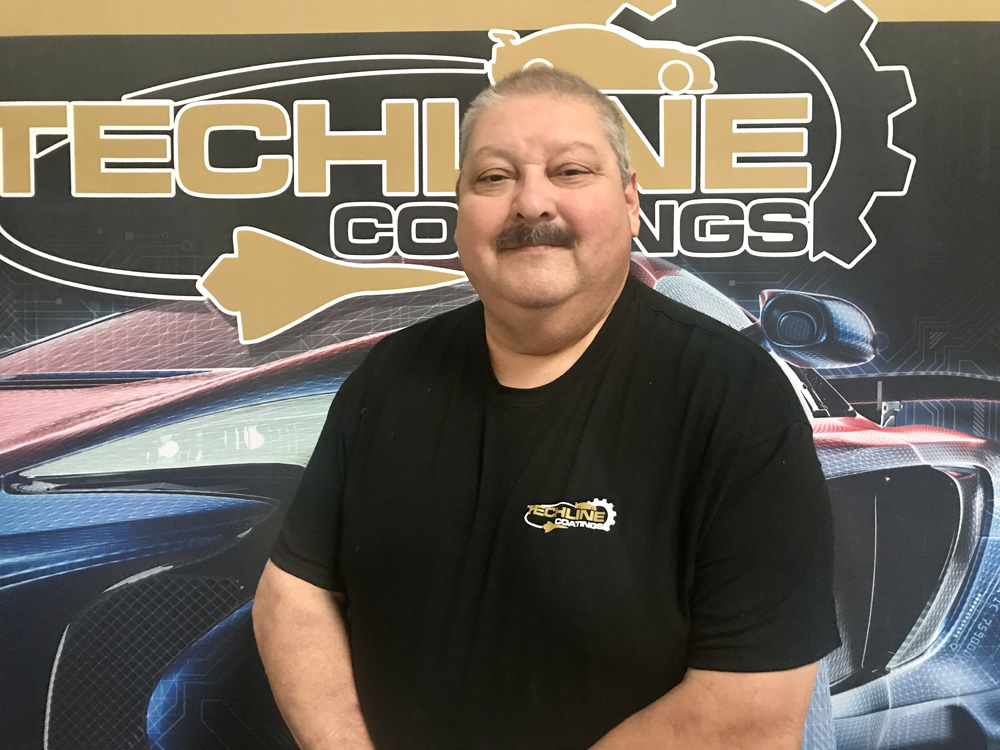 Alex Leyva
Blending Supervisor, Tech Line Coatings Industries, Inc., Pahrump, NV
In Memoriam: Sean Wilkie
Sales/Technical Support, Tech Line Coatings, Inc., Seymour, TN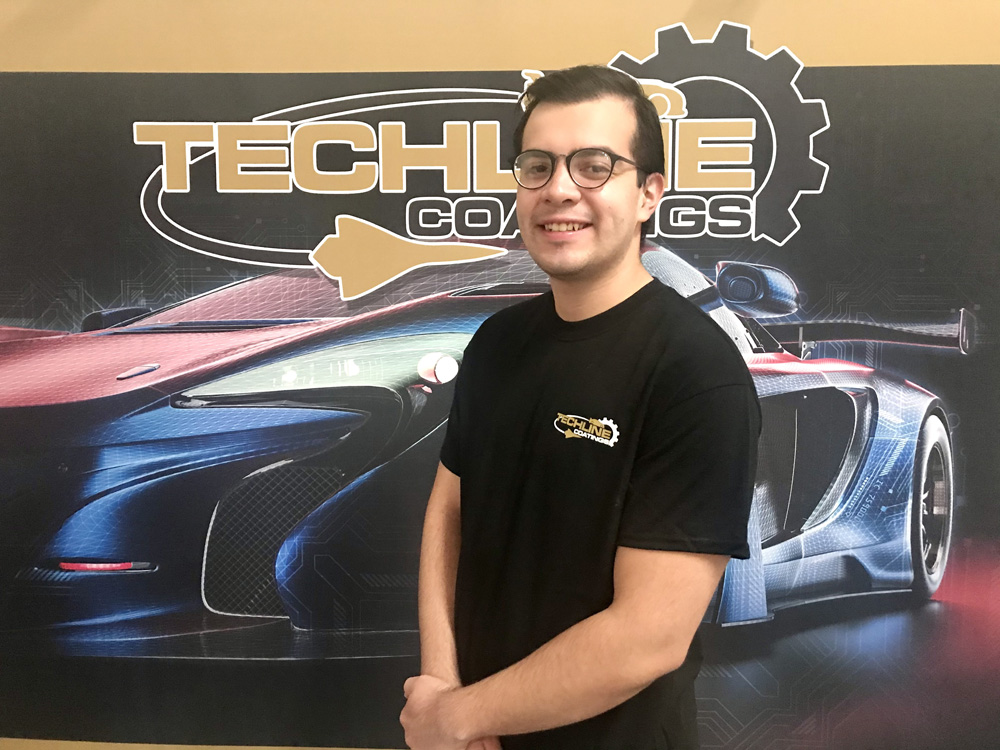 Moises Rodriguez
Sales/Blending, Pahrump, NV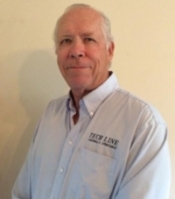 Leonard Warren
(Former President and Owner)
In 1986 Leonard started G & L Coatings as an applicator of advanced coatings for the high performance industry. Leonard had been involved in the chemical industry since 1968 and racing since 1964. In 1987 Leonard started formulating his own Coatings. One of the first was for McDonnell Douglas as a protective coating for the fuselage of the Rockwell X-30 National Aero-Space Plane (NASP). Today this coating is still sold under the name Black Satin. By 1990 G & L was applying coatings for major OEM's, Aftermarket Manufacturers and leading Race Teams.
In 1991 G & L Coatings was taken over by his brother and Leonard started Tech Line Coatings solely for manufacturing and sale of coatings, thus opening the market up to expansion. This allowed for more time and resources to be expended on new coating development. As in the beginning, the main focus was the high performance automotive industry, but the industrial market showed considerable interest in Tech Line's products due to their extreme levels of performance. Two major global companies, Victrex whose main offices are in England and Solvay Advanced Polymers also a European company, turned to Tech Line for development assistance. The result were the first PEEK coatings (for both companies) as well as an insulating coating to allow Solvay's polymers to be exposed to higher temperatures without degradation in their performance.
Tech Line sells coatings worldwide with distributors and agents in: Europe, South Africa, Australia, Japan, the Caribbean, India, the Middle East and is working on establishing new distributors in South America, Pakistan, China and Turkey.
Tech Line has broadened its formulation efforts into additional chemical fields including anodizing by creating DiamonDyze and advanced anodizing treatment that significantly improves both Type II and Type III anodizing. New coatings are in development, that continue to stretch the functionality, ease of application and target less hazardous ingredients for use. Currently Tech Line manufacturers and sells coatings for virtually every part in an engine, transmission, differential, exhaust systems, cooling systems, brake systems and more.